How I Met Your Father, a sitcom starring Hilary Duff and Kim Cattrall which serves as a spinoff / sequel series to the 2005–14 series How I Met Your Mother, debuted on the Hulu streaming service in the United States on Tuesday, January 18, 2022.
In Canada, where Hulu is not available in an authorized manner, HIMYF instead became available in Canada starting on Wednesday, March 9, 2022, as part of the Star hub on Disney+, which is where the original How I Met Your Mother series is also available to stream in Canada.
We were originally informed of this news through a tweet by Hulu's official, verified Twitter account for the series that was sent on January 18, but then was deleted – though not before it was noticed by a few people, like the person who posted this Reddit thread.
We were able to recover the tweet on January 19 from Google's search cache (since removed). Below we've posted a screenshot of the tweet, as well as part of one of the attached images, which seemed to confirm the March 9 release date for Canada.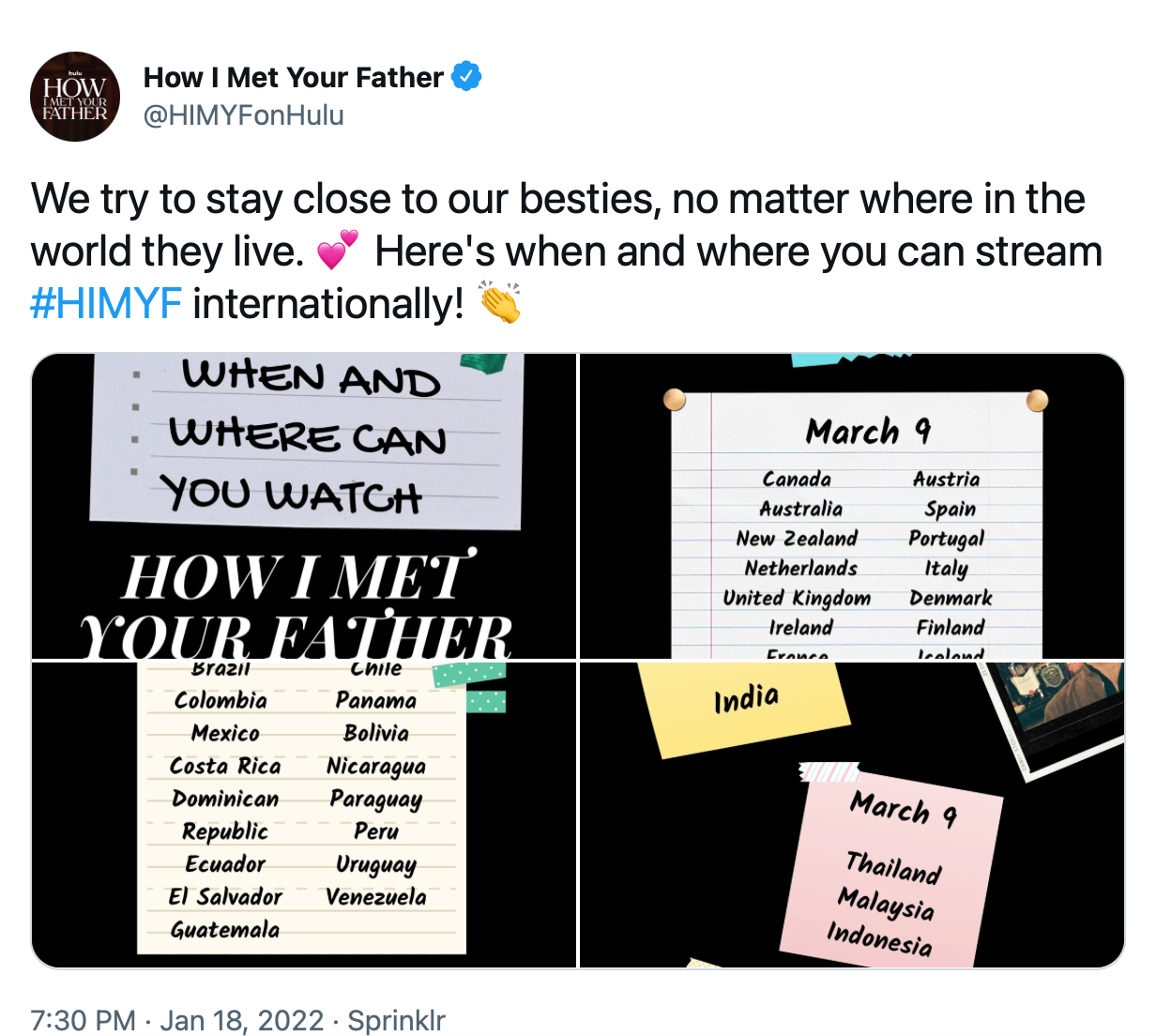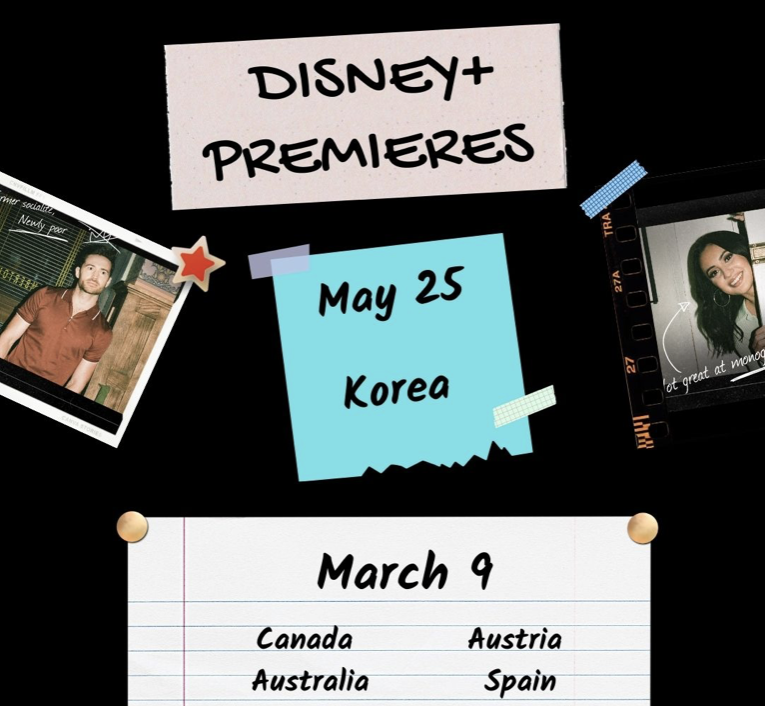 The fact that the post was then deleted suggests that Disney may have made an error in the announced date, or that the announcement was otherwise premature. However, Disney+ eventually re-confirmed the news, including the March 9 release date, on its Canadian Twitter account.
It currently appears that Disney+ will be releasing new episodes weekly, even though more have already been released in the U.S. on Hulu. This has been common for similar delayed Disney+ releases in the past, even if the entire season was released in the U.S. all at once (as was the case with animated series M.O.D.O.K.); if so, Canadians may have to wait until early May to be able to watch the full season.
As a reminder, the Canadian version of Disney+ (which includes Star at no extra charge) costs $11.99 per month, or $119.99 per year if paying annually, plus applicable sales taxes.
Wasn't "How I Met Your Mother" a CBS show? Why isn't this new show on their streaming service?
Yes, HIMYM was originally ordered by CBS, so to the casual viewer it would probably stand to reason that any spin-off show would end up on CBS or a related channel or streaming service, like ViacomCBS' Paramount+, which (unlike Hulu) is available in Canada.
However, How I Met Your Mother was not produced in-house by the CBS network or a related company, but by an outside studio: 20th Century Fox Television (now known as just 20th Television), which was acquired by The Walt Disney Company in 2019. CBS only had the premiere rights to the series on U.S. television when the show was in production from 2005 to 2014, and any claim it might have had on its spinoffs (like the previously-proposed spinoff How I Met Your Dad) would have long since expired.
As a result, 20th Television, as owner of the HIMYM intellectual property (copyrights and such), was free to sell rights to the original series as well as spinoffs to any broadcast or streaming outlet it wished, and naturally went with Hulu (in the U.S.) and Disney+ (elsewhere), which are also controlled by Disney.
Similarly, the Canadian outlets that simulcast HIMYM – which initially aired on the now-defunct CH broadcast system, and later its parent network Global, before concluding its run of original episodes on Citytv – do not have any ongoing rights to either series.
Significant revisions
March 9, 2022 – updated to reflect current availability on Disney+ in Canada